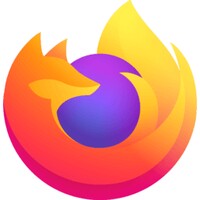 9
2.1 M
Portable version for the most complete browser
Download
110.39MB
free
The goal of Mozilla project is to develop a really complete, fast and reliable Web Browser and they have successfully reached it.
Mozilla is becoming better and better and nowadays millions...
More information
License
Free
Op. System
Windows
Category
Author
Size
110.39MB
Downloads
2,086,976
Date
Oct 7th, 2021
SHA256
5c8d41e7185cc29002603f7af3e5b0bc85ace674affb9b710e7eb661fbf87990
Why is this app published on Uptodown?